Created for the 2013 MolyJam at the Durham location.
Peter is down at the pub and needs some drinking buddies. Gather up the townsfolk so he won't have to drink alone.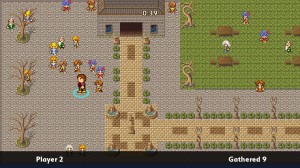 Play by yourself or with a friend. Earn more beer for yourself by bringing the most people down to the pub. If you have a MolyBot, it will pour your beer for you at the end of each round; otherwise you'll have to pour the beer yourself (MolyBot and beer not included).