Mine, Sell, Upgrade, Repeat
Zen Miner is meant to be a chill mining game in the style of Miner Dig Deep where a fox collects ore and sells it to purchase upgrades, allowing them to go deeper and find better ores. This fox is all about the vicious loot cycle.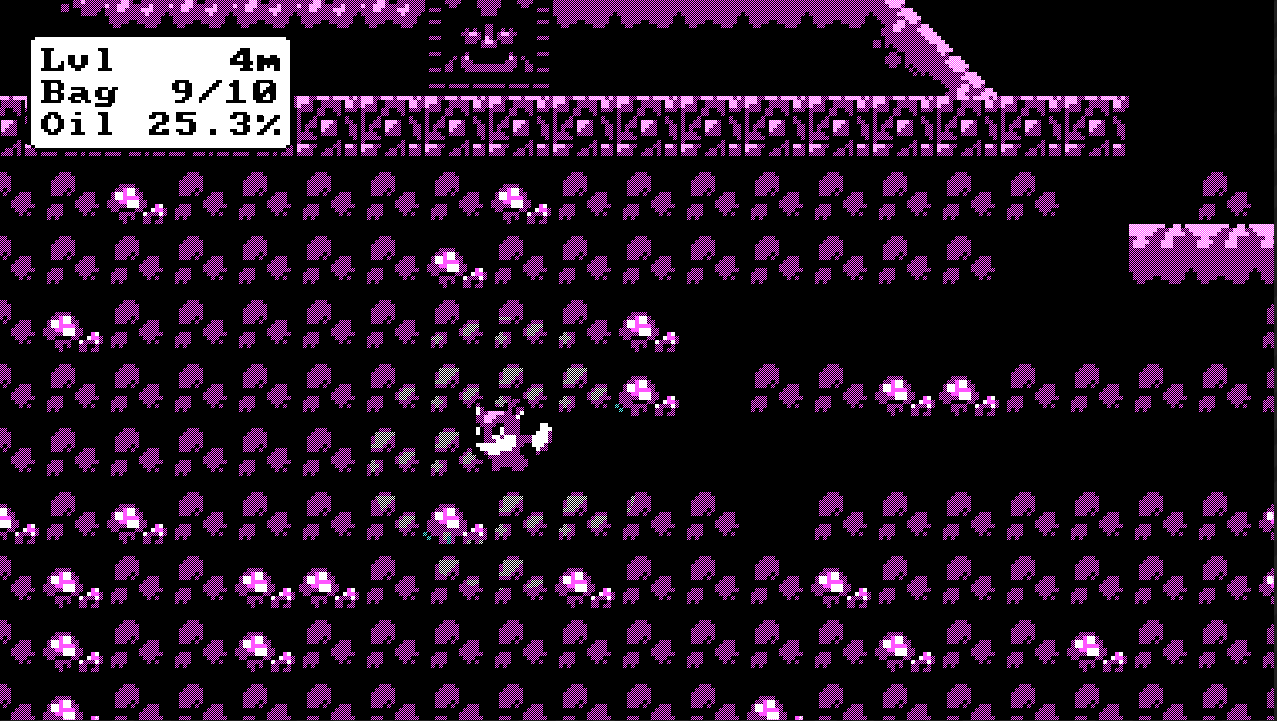 Created for #cgajam using CGA palette 1 and a nearly CGA 320×180 virtual resolution (dithering happens at a higher resolution however, see this article for details on the post processing).
However, the gameplay was not really finished in time for the submission deadline; the uploaded build has the very basics of the gameplay loop (you can mine, sell ore, and refill your lamp oil, but there are no upgrades or deployable items yet).  If you still want to play it, download it from itch.io.
Additional credits: